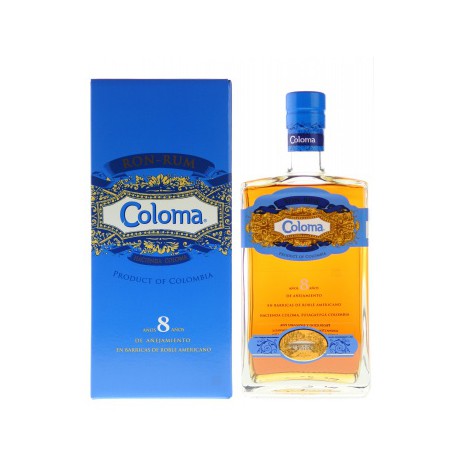 Coloma 8 Years
Columbian Rum (40% 70cl)
40% - 700ml

Aged for 8 years in ex-bourbon barrels and then finished for at least 3 months in ex-coffee liqueur casks, Coloma 8 years is a rum that is both complex and very approachable. Not overly sweet, thanks to its lovely notes of vanilla and chocolate punctuated with a hint of coffee and almonds, it is capable of charming both novices and connoisseurs alike. Its roundness mixed with a certain bitterness complement each other perfectly to offer a very good balance and a truly unique personality revealing the Colombian terroir.  

NOSE: coffee, chocolate.
PALATE: vanilla, dry, almond.
FINISH: creamy, persistent.